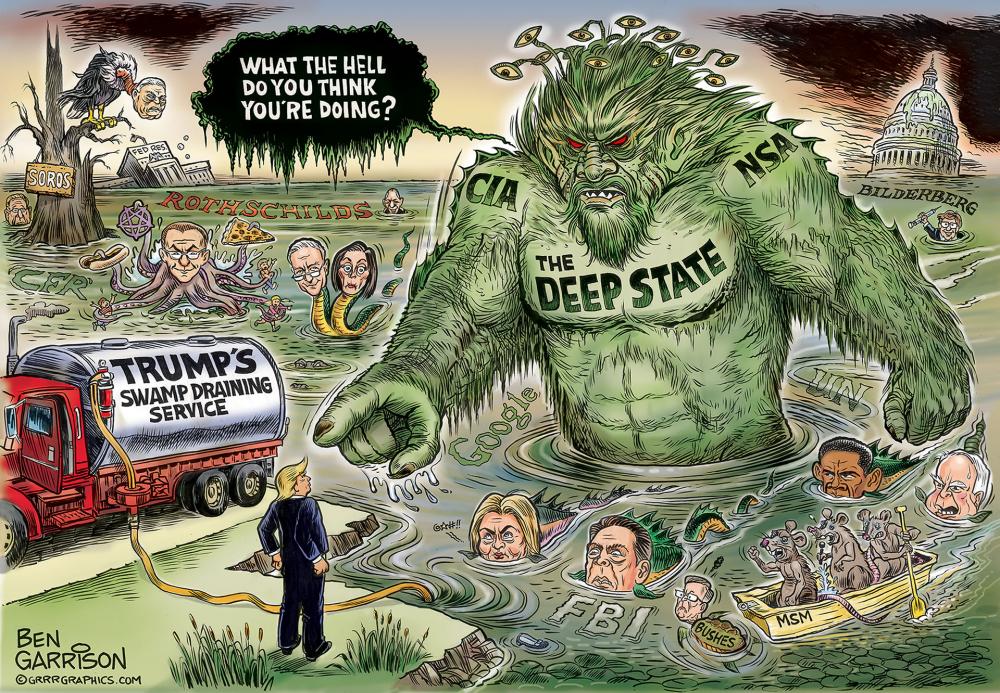 Mark Wauck, a retired FBI special agent and RealClear Politics as well as American Thinker contributor, has written he has an apparent collaborator writer with "a source with direct access that [says] a source with direct access that the FBI is in a panic" because of the fallout of the Donald Trump raid:
Here's how Johnson puts it. Note right up front that, like me and most other people, Johnson takes it as a given that Wray and Garland were thoroughly briefed on the MAL Raid. If they didn't go over the PC with fine toothed combs for an op of this sort, they should be fired for incompetence:
It appears that Attorney General Garland and FBI Director Wray are using Thibault as the sacrificial lamb. They can feign outrage that this man lied to them about the predicate for going after the documents in Donald Trump's residence. They will likely reveal that the raid was Thibault's idea and he used a pliant FBI agent and a planted "source" to justify the action. Once a real judge gets a hold of these facts, Trump will have once again turned the tables on his persecutors.

This story is likely to get bigger and will implicate both the Clintons and the Obamas. Stay tuned.
Who knows? Perhaps it will also implicate figures in the GOP Establishment. After all, the movement to oust Trump has always been bi-partisan.
In the comments to the post Johnson makes several statements that, while they can't be confirmed, are worth noting because of his connections:
I know from a source with direct access that the FBI is in a panic

One of the ironies here is that the judges in DC that could hear this have already ruled–i.e. making case law–on records related to Bill Clinton. That precedent serves Trump's interests. Also, the judge in Florida hearing the Special Master request is honest.
The Clinton case Johnson is referring too—it involved presidential tape recordings in BC's sock drawer—was, indeed, decided by a very liberal judge: None other than Amy Berman Jackson. You can read about it here:
Old case over audio tapes in Bill Clinton's sock drawer could impact Mar-a-Lago search dispute

Judge ruled in 2012 that a president's discretion to declare records "personal" is far-reaching and mostly unchallengeable.
The point is that the case was decided on very broad grounds, as you can see from the subheading. It's very good for Trump.
We also saw yesterday, as part of Trump's very good week, DoJ admitting that they had gathered privileged materials during the MAL Raid. What every judge will be thinking about is this: The agents were accompanied by DoJ lawyers who could review everything being seized in situ, and the search was conducted over something like 9 hours. There is no more excuse for seizing privileged documents than there was any excuse for seizing Trump's passport. First impressions matter, and these first impressions are very bad. [https://meaninginhistory.substack.com/p/very-brief-trumps-good-week-in-florida]
Pray an Our Father now for the restoration of the Church as well as for the Triumph of the Kingdom of the Sacred Heart of Jesus and the Immaculate Heart of Mary.
Pray an Our Father now for reparation for the sins committed because of Francis's Amoris Laetitia.