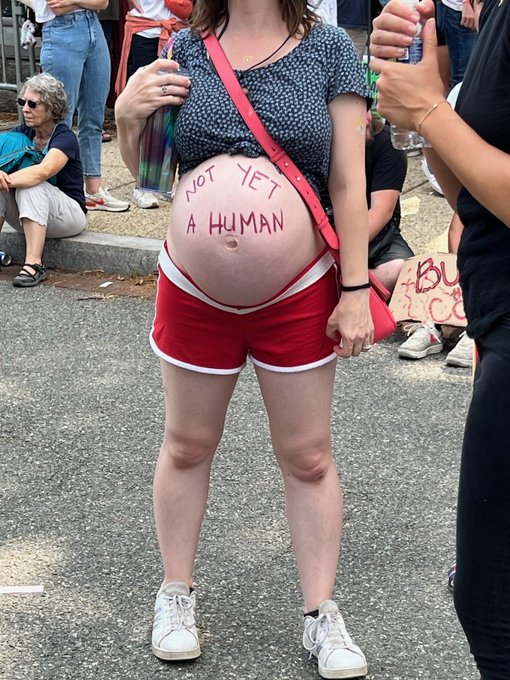 In case you want a glimpse at the demonic mindset on display at the Supreme Court today. [https://twitter.com/CBedfordDC/status/1540472159331573761]
That Hitler and Nazism drew from Darwinism is irrefutable. "Hitler said genocide of Jews was doing good, cleansing the world of 'useless eaters' and strengthening formation of an 'Aryan' race of super-humans," said Mathis. - WorldNetDaily [http://www.wnd.com/index.php?fa=PAGE.view&pageId=61134]

Ultrasound did more for prolife than any law, politician or clergy ever did. Because if you have seen one and still support abortion you're a monster. A demonically marked monster. [https://twitter.com/FrDEMeikle/status/1540702292361375746]
The Epoch Times reported that Joe Biden's pro-abortion Democrat terrorists are sweeping across our country in the article "Destruction and Vandalism by Pro-Abortion Extremists Sweeps America":
Shadowy pro-abortion group Jane's Revenge has orchestrated a nationwide campaign of destruction and vandalism against pro-life groups for which police have yet to make an arrest...
... Federal and local police have yet to arrest anyone for attacking a pro-life clinic since the first attack on May 8.
Attackers on the Loose
The Epoch Times has interviewed seven of the 28 pro-life organizations attacked since the Dobbs v. Jackson leak. Several attacked organizations refused to be interviewed because they feared a higher profile would bring more attacks.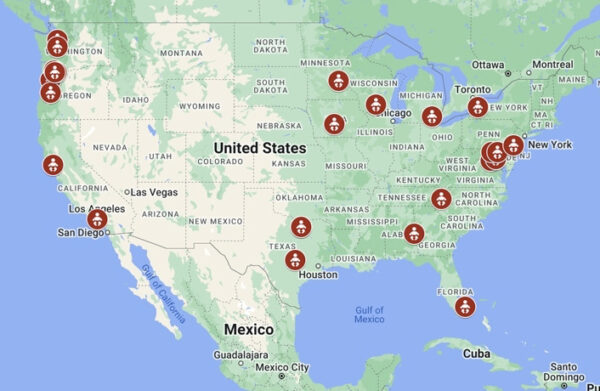 But all organizations that spoke with the Epoch Times said they wouldn't quit because of the attacks.
"We're not going to go away. We're not going to be quiet. We are going to continue to be bold and strong. Because we are on the right side of this issue," Appling with Wisconsin Family Action said.
The vast majority of groups contacted by the Epoch Times said they had video of their attackers and were working with the police. Several clinics that received threats from Jane's Revenge have also passed on information to the FBI. [https://www.theepochtimes.com/destruction-and-vandalism-by-pro-abortion-extremists-sweeps-america_4545276.html?est=8itZzrw%2B913WAlFMLuoQybnefZIav7Sg5nMYUVPmgeciXn0WkLTBmtmwDUOF]
Pray an Our Father now for reparation for the sins committed because of Francis's Amoris Laetitia.