Is the RINO/Biden's Proxy War for the Ukrainian apparent Dictatorship which "Abolish[ed the] Opposition Party" going to be their next Afghanistan Disaster?
Name the President that imprisoned the leader of the opposition party, stacked the courts, banned opposition media, empowered secret police & armed units against his people, and whose country made top 10 lists in corruption in the world? Putin? Nope. That answer is
#Zelensky
. [https://twitter.com/barnes_law/status/1505304402722140160?lang=zh-Hant]
Putin is dangerous to the Ukrainians, but do you know who is more dangerous? Michael Matt of Remnant TV points out that the globalist communists from the West who are stoking this war are much more dangerous to Ukrainians than anyone in Russia. The New Western Communists who control CNN demand that you fight for the Ukrainians. But these globalists care about the Ukrainians as much as they cared about George Floyd or grandma catching COVID: Not. at. all. It's a ruse for thermonuclear war to reduce the global population—their constant eugenic-based goal in everything they do.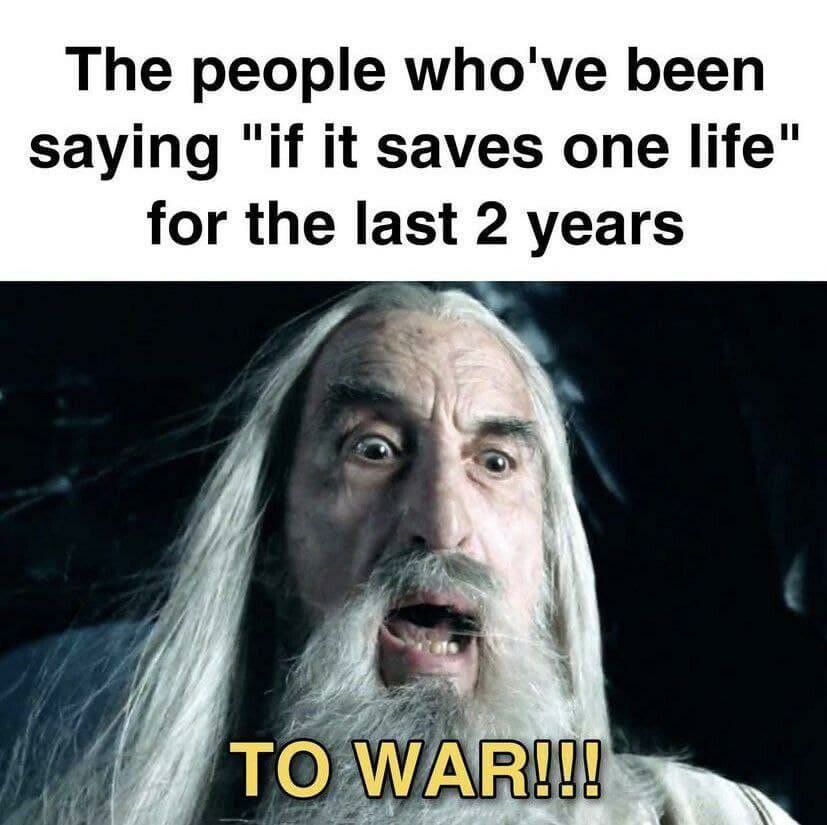 As I wrote before, I do not consider Putin to be a good man. But why do the people who hate Christ also seem to hate Russia equally right now? It might have something to do with the culture war. As Putin builds up Orthodox cathedrals, Biden's administration lines up with a Soros-placed Zelenskyy of whom Archbishop Viganò recently wrote: "Zelenskyy's performances in drag are perfectly consistent with the LGBTQ ideology that is considered by its European sponsors as an indispensable requirement of the 'reform' agenda that every country ought to embrace, along with gender equality, abortion and the green economy."
Communism's first moral-goal is to whittle away at a country's sexual morality by destroying all traditional values. But then, it eventually shuts down any sexual license, as we see in North Korea today. But never has communism (until now) had the global presence of people like Klaus Schwab and George Soros to help it behind the scenes.
Archbishop Viganò then adds: "No wonder Zelenskyy, a member of the World Economic Forum (here), was able to benefit from the support of Schwab and his allies to come to power and ensure that the Great Reset would also be carried out in Ukraine… "In 2013, after the government of President Viktor Yanukovych decided to suspend the association agreement between Ukraine and the European Union and to forge closer economic relations with Russia, a series of protest demonstrations known as Euromaidan began, which lasted several months and culminated in the revolution that overthrew Yanukovych and led to the installation of a new government. It was an operation sponsored by George Soros, as he candidly told CNN: 'I have had a foundation in Ukraine since before it became independent of Russia; this foundation has always been in business and has played a decisive role in today's events.' (here, here and here.)" - Fr. David Nix [https://padreperegrino.org/2022/03/roles/]
Today, The Gateway Pundit reported that RINOs and Joe Biden may be backing an apparent Ukrainian dictatorship in its post "Zelenskyy Consolidates Ukrainian TV Outlets Into One State Channel After Abolishing Opposition Party and Seizing Its Assets":
In May Ukrainian President Volodymyr Zelensky signed into law No. 7172-1 that will ban opposition parties and seize their property. The law targets opposition parties if they deny the armed aggression against Ukraine. The law includes actions that support the Russian Federation and Republic of Belarus, the two invading countries.
The news was first published on the Ukrainian news website UKRinform.
Zelenskyy also closed all of the TV stations and consolidated them into one state-run channel.
The former channels wonder if they will ever be allowed back on the air.
This is the work of tyrants.Joe Biden donated another $400 million worth of military equipment to Ukraine this past week. [https://www.thegatewaypundit.com/2022/07/zelenskyy-consolidates-ukrainian-tv-outlets-one-state-channel-abolishing-opposition-party-jailing-leader/]
The Les Femmes website showed that the Ukrainian RINO/Biden war mirrors the Afghanistan war:
I remember the years when the generals told Congress and the American people that we were winning in Afghanistan, routing the Taliban, nation building, and training the Afghan civilian government and Army. Meanwhile, the ostensible reason for the military going to Afghanistan was to get Osama Bin Laden who was living quietly for many years in neighboring Pakistan, an "ally" on the receiving end of billion$ from U.S. taxpayers. I remember NFL star Pat Tillman forsaking his career to hunt down Osama Bin Laden as an Army Ranger and the lies the Army generals told about his death to cover up that he was killed by friendly fire under suspicious circumstances. Among other things, we were in Afghanistan "to promote the equality of Afghan women." Billions of dollars just poured into a hole of bribes, kickbacks, and waste while people like Paul Ryan sought to cut social security payments. Careers were made, stars and eagles were pinned on collars, and peaceful retirement came with generous checks. Not many got killed, certainly not among those with stars and eagles. I remember the Afghan Army folding like tissue paper, the Taliban taking over billions of dollars of infrastructure such as the giant air base for use by China and the $85 billion worth of arms Biden and General Mark Milley left for them. (He may have been too busy fretting about white racism to plan.) I remember the U.S. service people blown apart while the U.S. sought the permission of the Taliban to madly and with no obvious planning seek to evacuate anyone who could cram themselves into our cargo planes. Those who couldn't but cling to the plane as it ran down the runway fell to their death. It was Saigon April 1975 again. It was quickly swept into a memory hole by the Deep State and Biden's media elites.

I don't know what the generals are telling Congress now about our proxy war against Russia for which the U.S. has been training and equipping the Ukraine Army for 8 years. The Generals are more cautious now, so they will let the Ukrainians do the dying. Flag-draped caskets arriving at Dover AFB are not good for the guy who gave them the stars on their collars. If one can judge anything from the lies being spun by the retired generals lapping up money for gigs on Fox, CNN, and other MSM as "expert analysts," the active duty generals are telling the same lies. From day one the retired generals have been telling us what the Government wanted us to hear, how incompetent the Russian Army is and that pushing it back to Russia is a certainty...

... Anyone with access to the internet can follow the progress of the Ukraine War. Ukraine is the 2nd largest county in Europe and with 200,000 troops Russia captured 20% of it in 3 months from a heavily-dug in, U.S.-trained army of 600,000. Ukraine is not winning, it will not win, it will not achieve a stalemate; the U.S. "powers that be" certainly know this. The best part of its Army is facing the Russians in the Eastern part of the country and is being annihilated. Troops that can escape are abandoning their equipment as was seen when they escaped from the recent battle for Lysychansk. The war will end when Russia ends it. Around March 1st there were promising negotiations in Istanbul. At that point in time, so much of Ukraine and its blood could have been spared. Immediately, the now-deposed Prime Minister of the UK, Boris Johnson, flew to Kiev to carry to Zelensky his and Biden's ban on negotiation. Ukraine must fight "for as long as it takes." Ukraine is not allowed by the U.S. and the EU to sue for peace because if it did they would pull the plug on the money we send to not only fund the war but to pay the government, the civil servants, and all of the government pension obligations with enough left over for a politician's wife to try smuggling $20M and 1.2M euros in cash out of the country as one was recently caught doing by Hungarian customs officials. Zelensky is a multi-millionaire from his successful TV career and has a place in Florida but if he tried to flee he'd be killed by the cohort of ultra-nationalist who prop him up and surround him.

In the meantime, the U.S. and its few allies like the EU are in an economic whirlpool that is gathering speed. They have brought it on us by cutting off trade from one of the world's most important suppliers of essential commodities. Europeans, Australians, Canadians and Americans, well-conditioned to stupid anti-science government edicts by the covid-19 tyranny, are expected to "suck it up" and it seems Americans will. Where was the American pushback against Biden when he simply blamed everything on Putin and said we will have energy and food shortages "for as long as it takes." For as long as it takes to do what? The neocon branch of the "Stupid Party" a.k.a. the GOP doesn't even ask. [https://lesfemmes-thetruth.blogspot.com/2022/07/guest-post-remember-vietnam-and-all.html]
Finally, here is an important discussion in the CM comment section that includes a friend of The Catholic Monitor, Aqua, the great blog Dad29 and others discussing the possible World War III situation, and why there is a need for peace against possible nuclear war in this dangerous moment: