Yale Epidemiologist says "COVID-19 a Pandemic of Fear 'Manufactured' by Authorities" & Exorcist Fr. Ripperger called the TV Pandemic "Literally Brainwashing"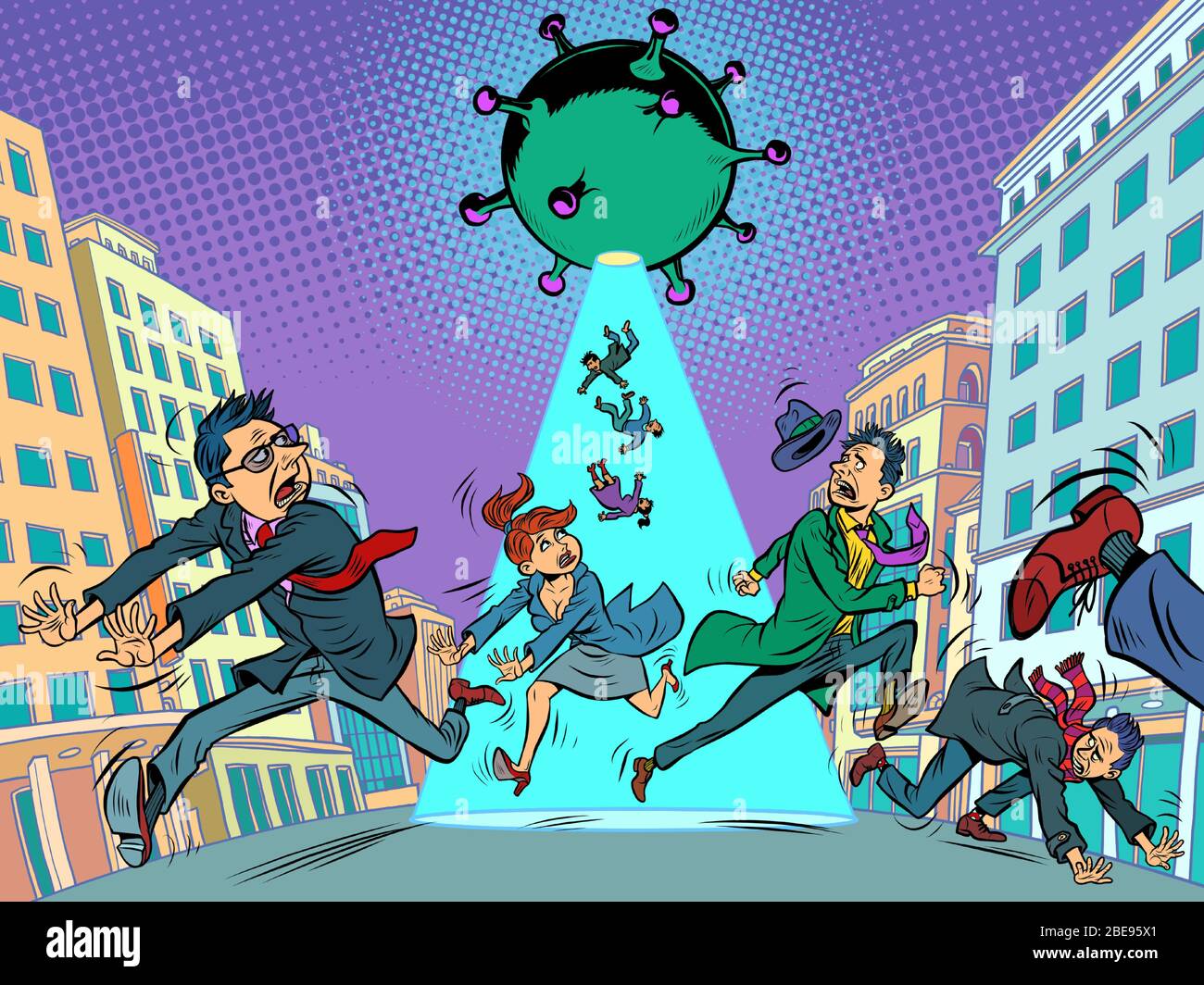 "We need a total, I might say 'brain washing.'

In 2017, then Governor Jerry Brown made the above quote on climate change inside the Vatican.

He was invited by Francis's Pontifical Academy of Sciences. (The Sacramento Bee, November 4, 2017, "World needs 'brain washing' on climate change, Jerry Brown says at Vatican")

Are Francis and his inner circle at the Vatican applying a type of cognitive re-definition management manipulation called brainwashing and sometimes in popular culture called gaslighting?

Brainwashing and thought reform are other labels for this type of management manipulation.

Richard J. Ofshe, Ph.D., gives a overview of the cognitive re-definition manipulation:

"Coercive persuasion and thought reform are alternate names for programs of social influence capable of producing substantial behavior and attitude change through the use of coercive tactics, persuasion, and/or interpersonal and group-based influence manipulations (Schein 1961; Lifton 1961). Such programs have also been labeled 'brainwashing' (Hunter 1951)."[https://culteducation.com/group/798-abusive-controlling-relationships/3260-coercive-persuasion-and-attitude-changes.html] - The Catholic Monitor [https://www.thecatholicmonitor.com/2021/11/francis-mass-experimentation-covid.html]
The Epoch Times reported the "COVID-19 [is] a Pandemic of Fear 'Manufactured' by Authorities... [according to] Yale Epidemiologist":
The COVID-19 pandemic has been one of fear, manufactured by individuals who were in the nominal positions of authority as the virus began to spread across the globe last year, according to Yale epidemiologist Dr. Harvey Risch.
In an appearance on Epoch TV's "American Thought Leaders" program, Risch, an epidemiology professor at the Yale School of Public Health and Yale School of Medicine's Department of Epidemiology and Public Health, argued that by and large, what has characterized the entire CCP (Chinese Communist Party) virus pandemic has been a "degree of fear and people's response to the fear."
"Overall, I'd say that we've had a pandemic of fear. And fear has affected almost everybody, whereas the infection has affected relatively few," said Risch.
"By and large, it's been a very selected pandemic, and predictable. It was very distinguished between young versus old, healthy versus chronic disease people. So we quickly learned who was at risk for the pandemic and who wasn't.
"However, the fear was manufactured for everybody. And that's what's characterized the whole pandemic is that degree of fear and people's response to the fear."
Risch has authored more than 300 original peer-reviewed publications and was formerly a member of the board of editors for the American Journal of Epidemiology. [https://www.theepochtimes.com/mkt_morningbrief/covid-19-a-pandemic-of-fear-manufactured-by-authorities-yale-epidemiologist_4106244.html?utm_source=Morningbrief&utm_medium=email&utm_campaign=mb-2021-12-06&mktids=66665d50c01c691b90e3c21ab9f25ce0&est=pKm0TRupM64yJRcyCD5zeT0QC%2Bw7gXKezTOsfAcXrSBhcnc2lrHIllbUlIqc]
Scholar and exorcist Fr. Chad Ripperger, P.hD., in his YouTube podcast "What is Fear and Confusion" explained that the COVID pandemic is "literally brainwashing" because the media connects an unreasonable hysterical emotional fear of death with the coronavirus:
"The cognitive [the power of the mind to associate] becomes habituated. So every time they see that [COVID "Be safe" soundbite or image on the media] they have an automatic emotional response. This is called conditioning... This is exactly what is going on in television. They are literally brainwashing people." (19:34-21:08, Watch "What is Fear and Confusion ~ Fr. Ripperger" on YouTube: https://youtu.be/Ep6cBEWaoDk)
Fr. Ripperger shows that the media has brought about this unreasoning hysterical "fear" regime of Hell on earth by using television and other means to create "confusion" causing people to be easily manipulated and controlled.
Finally, Professor Edward Curtin, who teaches sociology at the Massachusetts College of Liberal Arts, reaffirms the above experts take on the pandemic saying "the corporate mainstream media's version of COVID-19" is a "campaign of fear" using "very sophisticated propaganda":
After fifteen months of assiduous reading, study, observation, and research, I have come to some conclusions about what is called COVID-19. I would like to emphasize that I have done this work obsessively since it seemed so important. I have consulted information and arguments across all media, corporate and alternative, academic, medical, books, etc. I have consulted with researchers around the world. I have read the websites of the CDC, the World Health Organization, and government and non-government health organizations. In other words, I have left no stone unturned, despite the overt or covert political leanings of the sources. I have done this as a sociologist and writer, not as a medical doctor, although many of my sources have been medical doctors and medical studies.
My succinct conclusions follow without links to sources since I am not trying to persuade anyone of anything but just stating for the public record what I have concluded. Life is short. I am going to say it now.
- I know that vast numbers of people have been hypnotized by fear, threats, and bribes to accept the corporate mainstream media's version of COVID-19. I have concluded that many millions are moving in a trance state and do not know this. They have been induced into this state by a well-organized, very sophisticated propaganda campaign that has drawn on the human fear of death and disease. Those behind this have no doubt studied the high incidence of hypochondriasis in the general population and the fear of an invisible "virus" in societies where belief in God and the spiritual invisible has been replaced by faith in science. Knowing their audience well, they have concocted a campaign of fear and confusion to induce obedience...
... I know that to lockdown hundreds of millions of healthy people, to insist they wear useless masks, to tell them to avoid human contacts, to destroy the economic lives of regular people have created vast suffering that was meant to teach people a lesson about who was in control and that they better revise their understanding of human relations to adjust to the new digital unreality that the producers of this masquerade are trying to put in place of flesh and blood, face to face human reality...
... I know that the experimental mRNA "vaccines" that are being pushed on everyone are not traditional vaccines but dangerous experiments whose long-term consequences are unknown. And I know that Moderna says its messenger RNA (mRNA) non-vaccine "vaccine" functions "like an operating system on a computer" and that Dr. Robert Malone, inventor of mRNA vaccine technology, says that the lipid nanoparticles from the injections travel throughout the body and settle in large quantities in multiple organs where the spike protein, being biologically active, can cause massive damage and that the FDA has known this. Additionally, I know that tens of thousands of people have suffered adverse effects from these injections and many thousands have died from them and that these figures are greatly underestimated due to the reporting systems. I know that with this number of casualties in the past these experimental shots would have been stopped long ago or never started. That they have not, therefore, convinces me that a radically evil agenda is under way whose goal is harm not health because those in charge know what I know and much more. [http://edwardcurtin.com/what-i-know-and-dont-know-about-sars-cov-2-virus/]
Pray an Our Father now for reparation for the sins committed because of Francis's Amoris Laetitia.