Former NY Times Journalist Berenson: "Stunning Data from South Africa suggest Omicron may be the End of Covid (and of Covid Vaccines)"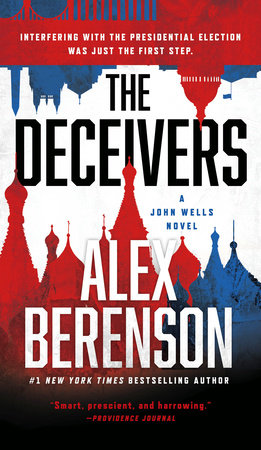 Meet the former NYT reporter who is challenging the coronavirus narrative... - Fox News
Today, Edgar Award winner Alexander Berenson who is a former reporter for The New York Times reported "Stunning data from South Africa suggest Omicron may be the end of Covid (and of Covid vaccines)":
A six-tweet thread from a South African engineer sums up the apparent state of play: Omicron appears more contagious but far milder than earlier strains of Covid...
... The lag from symptoms to severe disease is about a week. If large numbers of patients were going to progress to hospitalization or intensive care, they almost surely would have done so by now.
Perhaps one more week and we will know for sure, but at this point it would be a stunning reversal if Omicron were NEARLY as dangerous as earlier strains. And the Omicron's mildness is not because South Africa is highly vaccinated; only about 1 in 4 South Africans is fully vaccinated.
What has not yet been said - and will surely NOT be by the media - is that assuming this data holds, Omicron's emergence should end any and all vaccination efforts with the mRNA or DNA/AAV vaccines. Their risk profile has been steadily worsening - one has yet coherently explained the synchronized rise in all-cause mortality in highly vaccinated countries. The Netherlands saw all-cause mortality 41 percent above normal (yes, 41 percent) in its most recent week of data. Only one of five of those deaths was Covid related...
... SOURCE: https://www.independent.co.uk/news/health/omicron-milder-delta-signs-south-africa-b1974206.html [Alex Berenson from Unreported Truths (alexberenson@substack.com),View thread]
In August, the former New York Times journalist after being banned by Twitter stated that the United States is "sliding into a new age of censorship and suppression" according to The Epoch Times:
Berenson later noted that the ban didn't surprise him.
"I expected this day was coming," he wrote. "And Twitter can't touch my Substack (in fact, it reportedly tried to buy Substack last year, but Substack fortunately said no)."
[...]

In July, Dr. Anthony Fauci, one of President Joe Biden's COVID-19 advisers, criticized Berenson for his speech at the Conservative Political Action Conference....
... Before his [Twitter] suspension, Berenson had often cited the results of a preprint Israeli study that found that previous COVID-19 infection provides better protection against the Delta variant than any of the COVID-19 vaccines...
... Berenson also assailed what he described as Big Tech censorship, writing for The Wall Street Journal in December that the pandemic has ushered in a "new age of censorship and suppression." "Information has never been more plentiful or easier to distribute. Yet we are sliding into a new age of censorship and suppression, encouraged by technology giants and traditional media companies. As someone who's been falsely characterized as a coronavirus 'denier,' I have seen this crisis firsthand," he wrote, with Amazon twice having allegedly blocked the publication of his book. [https://www.theepochtimes.com/twitter-permanently-suspends-alex-berenson-over-viral-covid-19-tweets_3970192.html]
Yesterday, The Epoch Times reported "WHO: No Deaths Reported as a Result of Omicron Variant to Date" [https://www.theepochtimes.com/mkt_morningbrief/no-confirmed-omicron-deaths-so-far-who-cdc_4150331.html?utm_source=Morningbrief&utm_medium=email&utm_campaign=mb-2021-12-11&mktids=b448f266510a9abea6ccff7e10af8c0b&
Pray an Our Father now for reparation for the sins committed because of Francis's Amoris Laetitia.