Are the Biden & Francis Leftist Regimes & the "Conservative" Catholic Media taking "Stupid Pills" or are they just a "Caste of Beta Narcissists"?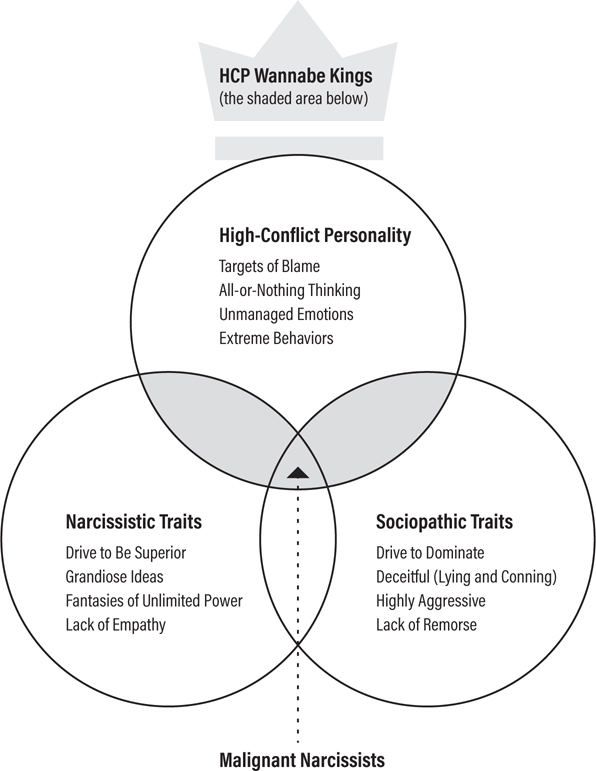 The Epoch Times editor-at-large Roger L. Simon asked if Joe Biden's "two [leftist] Supreme Court justices [were] taking stupid pills":
Sotomayor wasn't alone on the court in her (what some might euphemistically call) "mischaracterizations." Justice Stephen Breyer claimed "750 million new cases" of coronavirus had been reported in our country, when the entire population is well less than half that.
Can you get two cases of COVID-19 at once? Who'd a thunk it?
What's going on here? Are the two Supreme Court justices taking stupid pills? Is the "Wise Latina" not so wise after all?
She may not be a legal genius, but that's not the problem. The problem is what I have called "want-to-believe."
Sotomayor and Breyer are so convinced of liberal/conservative ideology that they are unable even to see the arguments of the other side, sometimes to the extent that they don't even know they are there, that they exist.
This is even true when the arguments are about science, not politics—when facts, not opinions, are most important...
... In all probability, the answer to most, possibly all, of these questions is no. It is for almost every liberal or progressive I know. They are bathed in what are deemed the proper morally narcissistic views by The New York Times and CNN and accept them like automatons. Ignorance is bliss, as they say.
Are Biden, his Narcissistic Leftist Regime & Catholic Media taking "Stupid Pills" or are they just Narcissistic? [https://www.theepochtimes.com/at-minimum-sotomayor-should-recuse-herself-from-all-decisions-regarding-covid_4202469.html?slsuccess=1]
Catholic Pundit Ann Barnhardt says people in the leftist and "conservative" regimes of Biden and Francis as well as "conservative" Bill Crosby get away with their shenanigans because of their "effeminate supporting caste of beta narcissists":
In this episode we discuss Bill Cosby and his effeminate supporting caste of beta narcissists — including his wife — who allowed and empowered him to act as sexual predator for DECADES. Also, Ann wonders: "If I learn to read bad poetry really slowly, can I be a Wise Woman of Color(tm) too?" And we discuss a listener's email and how it applies to another group of beta narcissists, Professional Catholics, and why they don't enunciate the full truth.
This week's required studying: the section on Alpha/Beta Diabolic Narcissist dynamics from her video: https://www.youtube.com/watch?v=X4dtcwv5dPM&feature=youtu.be&t=1h38m52s [https://www.barnhardt.biz/2017/06/13/barnhardt-podcast-008-massa-cosby-and-all-his-little-house-negroes/]
Barnhardt thinks the Biden and Francis regimes as well as their "conservative Catholics" friends in media such as Fr. Thomas Williams and others are narcissists which apparently also makes them dumb:
I was having a conversation with someone not long ago about a case in Rome of a priest (Fr. Thomas Williams) who kept a female concubine/baby mama (Liz Lev) for many years, and how openly and shamelessly Fr. Williams and Liz Lev carried on their sacrilegious fornication. The person I was visiting with then postulated that either Fr. Williams, Liz Lev, or both of them WANTED to be caught, wanted to be exposed, wanted people to know the truth, even though they both were inveterate, dead-eyed, facile liars whenever confronted about their brazenly scandalous conduct. I assured him that he was in fact correct, they DID want "to be caught", but not for the reason he thought. He thought that they wanted to repent, to have the burden of their guilt lifted from them. Would that it were so. That would indicate even a flicker of psycho-spiritual normalcy. Sadly, the reality is exactly the opposite, and we see this today all around us, but most especially in the realm of politics, and the Antichurch.
The hideous truth is that Diabolical Narcissists / sociopaths / psychopaths have no interest in repentance, reform or apologies. DNs define themselves by, and their entire warped psycho-spiritual existence revolves around, the notion that they are superior, a separate caste, distinct from and above other human beings. They are "the elite". They are "oligarchs". They are a "nouveau-aristocracy". One of the main ways that this psycho-spiritual psychosis expresses itself is in terms of the law, and the Rule of Law. Hence the wildly disproportionate numbers of these demoniacs in government. (Remember The Barnhardt Axiom: seeking and/or holding public office, especially national-level office, is, in and of itself, proof that a given person is psychologically and morally unfit to hold public office.)
Have you noticed that the further a government descends into tyranny and evil, the thicker and thicker the code of statutes becomes? On the surface, one would think that flagrant law-breakers in positions of power would tend toward anarchy, removing the "roadblocks" from the law that might jeopardize or imperil them as they pursue ever-increasing levels of power through criminal activity. This is exactly wrong. DNs, because they define themselves as "elite", need a metric against which to measure and quantify their "eliteness". That metric is The Law, specifically the extent to which The LAW DOES NOT APPLY TO THEM. [https://www.barnhardt.biz/2021/10/18/on-why-diabolical-narcissists-like-hillary-clinton-want-to-get-caught-and-it-isnt-for-the-reason-you-think/]

With this in mind, we return to 2018, when faithful Catholics thought that Archbishop Carlo Maria Vigano had single-handedly destroyed Francis and his sex abuse cover-up and heretical legacy. The LifeSiteNews headline was "Pope Francis covered up McCarrick abuse, former US nuncio."
But, the media "caste of beta narcissists, Professional Catholics" then stepped in.
The Catholic and mainstream media, for the most part, has protected Francis and the Vatican gay lobby for a long time from the following being known by most people:
Taylor Marshall on YouTube in "Dr. Taylor Marshall ties together Vatican financial scandal with homosexual activity" summarized what lead to Pope Benedict XVI's resignation and Francis:

If Archbishop Carlo Marie Vigano is telling the truth then it appears that the Vatican gay lobby apparently forced Pope Benedict XVI's resignation and it appears that Francis has "reinstated and promoted" all those who brought about the resignation.

Marshall stated:

"First of, Vigano blew the whistle on money laundering."

"Two, the accusations of money laundering leads to the Vatileaks scandal."

"Three, the Vatileaks scandal leads Benedict to form a secret investigation with three cardinals."

"Four, those three cardinals expose moral rot, sexual deviancy, that is paired up with financial irregularity."

"This is what moves the Pope to resignation. And just to make sure there is enough pressure on him to do it and do it quick something funny goes on with the Vatican Bank beginning on January 1, 2013."

"And it seems the powerful cardinals within Vatican City wanted it to happen fast because they don't want the 300 page dossier released to the public because there is moral scandal in those pages."

"That binder was left with Pope Francis, but nothing has been done. And what we see is that those who were oppose to Benedict XVI theologically, but also on administration, have been reinvolved, reinstated and promoted."

On The Sydney Morning Herald verified Marshall's explanation of why Pope Benedict XVI resigned:

"Pope Benedict XVI resigned after an internal investigation informed him about a web of blackmail, corruption and gay sex in the Vatican, Italian media reports say."

"Three cardinals were asked by Benedict to verify allegations of financial impropriety, cronyism and corruption exposed in the so-called VatiLeaks affair."

"On December 17, 2012, they handed the pontiff two red-leather bound volumes, almost 300 pages long, containing "an exact map of the mischief and the bad fish" inside the Holy See, La Repubblica said."


"'It was on that day, with those papers on his desk, that Benedict XVI took the decision he had mulled over for so long,' said the centre-left newspaper."

"... La Repubblica quoted a man described as "very close" to the authors as saying the information it contained was "all about the breach of the sixth and seven commandments" - which say "thou shalt not commit adultery" and 'thou shalt not steal.'"


"The cardinals were said to have uncovered an underground gay network, whose members organise sexual meetings in several venues in Rome and Vatican City, leaving them prone to blackmail."

"The secret report also delves into suspect dealings at the Institute for Religious Works (IOR), the Vatican's bank."
(The Sydney Morning Herald, "Vatican scandal cited in Pope resignation," February 22, 2013)

On January 26, 2012, the Business Insider verified Marshall's narrative showing that the Vatican insiders removed Vigano for attempting to clean up those involved with "financial irregularity" who were the gay lobby:

"The show "The Untouchables", on private television network La 7 Wednesday night showed several letters that Archbishop Carlo Maria Vigano, the erstwhile deputy-governor of Vatican City, sent to superiors, including Pope Benedict, in 2011 about the corruption."

"... As deputy-governor of the Vatican City from 2009 to 2011, Vigano was the No. 2 official in a department responsible for maintaining the city-state's infrastructure."

"Soon after his appointment, Vigano discovered corruption, nepotism and cronyism, especially in the awarding of contracts to outside companies at inflated prices, which he sought to remedy."

"The TV program interviewed a member of the bankers' committee — whose face was blurred and voice changed to protect his identity — who said Vigano had a reputation as a "ballbreaker" among companies that had contracts with the Vatican, because of his emphasis on transparency and fair competition."

"... While Vigano turned Vatican City's budget from deficit to surplus during his tenure through cost-cutting, it made him some enemies, who had unsigned articles criticizing him as inefficient published in the Italian newspaper Il Giornale in 2011."

"On March 22, 2011, Vatican Secretary of State Cardinal Tarcisio Bertone removed Vigano from his position for reasons identical to those published in an anonymous articles published against him." [https://www.businessinsider.com/carlo-maria-vigano-vatican-corruption-2012-1]

On June 11, 2013, The Telegraph revealed that even Francis verified Marshall's report that there was a gay lobby tied to "financial irregularity":

"The Pontiff supposedly made the claim during an audience last Thursday at the Vatican with a group of Latin American priests and nuns."


"'Yes, it is difficult,' he reportedly said. 'In the Curia there are holy people, truly holy people. But there is also a current of corruption, also there is, it is true ... they speak of a 'gay lobby' and that is true, it is there ... we will have to see what we can do.'"


"... In his audience, Pope Francis allegedly promised to reform the Vatican but said it would be 'difficult' and that he could not carry out the reforms himself because he was 'disorganised'. He reportedly said he would be relying on the commission of eight cardinals he appointed in April to organise reform of the Curia, which is due to meet in October." [https://www.telegraph.co.uk/news/worldnews/europe/vaticancityandholysee/10113779/Gay-lobby-in-the-Vatican-says-Pope-Francis.html]

Unfortunately, what The Telegraph didn't reveal or know is that Francis had been surrounded by a gay lobby as a cardinal in Argentina and surrounded himself with the gay lobby in the Vatican and in his "commission of eight [later nine] cardinals... to organise reform of the Curia" which is called the C9.

The Telegraph didn't know as Marshall put it that Francis "reinvolved, reinstated and promoted" the Vatican gay lobby:

The Catholic Argentinian website the Wanderer on October 23, 2014 posted "Unmasking Bergoglio":

"Bergoglio always had the "gay agenda" among his plans... It is a question of asking the Buenoairean clergy about the constant protection that he lavished on many homosexual priests."

"... Cardinal Bergoglio as Primate... of the Argentine Episcopal Conference... "[had a] "star"... of the Argentine Episcopate. The great theologian... of the poor [Archbishop Juan Carlos Maccarone]."

"Until... in March 2005 a video appeared in which the archbishop appeared having sexual games with a young man... Pope Benedict XVI... immediately removed [him from his]... position [as bishop]."

"The reaction of Bergoglio"

"By a letter that Maccarone himself directed in [to] his bother bishops, it can be easily deduced that the entire Argentine episcopal gang knew of his weakness... And, in spite of that, they promoted him to the episcopal office."

"... Bergoglio... issued a statement in which he expressed his 'gratitude' to the former bishop [Maccarone]."

"... The spokesman of the arzobipado porteno went out to say... the [sex] video corresponded to "the private life of Bishop Maccarone."

Jimmy Burns in his book "Francis, Pope of Good Promise" after referencing that "Maccarone resigned" because of the "videotape showing the bishop having 'intimate relations'" wrote:

"Bergoglio's own spokesman, rather than focus on Maccarone's political links with Kirchner, jumped to the bishop's defense claiming he had been set up."

"... Fortunato Millimaci, a Buenos Aires sociologist [said]... 'This means that the idea of the Catholic Church as a moral reference of a Catholic nation is very strongly in doubt... It shows that a double standard exists within the Church [of Bergoglio] itself.'" (Pages 231-232)

Francis's Vatican inner circle and C9 was largely composed of the gay lobby and those who covered-up for them:

Business Standard, September 19, 2017:

Francis's Congregation for the Doctrine of the Faith perfect Archbishop Ferrer will go to trail for "complicity in alleged cover-up" of paedophile priest.

The Telegraph, July 19, 2013:

"Pope's [Francis's] 'eyes and ears' in Vatican bank [allegedly] 'had string of homosexual affairs'... [Battista] Ricca is a trusted confidante of the Pope"

LifeSiteNews, March 7,2018:

Francis's closest advisor in the C9 papal inner circle Cardinal Oscar Rodriguez Maradiaga left in charge of his Honduras archdiocese his close confidant Bishop Juan Pineda "accused of 'abusing seminarians, having a string of male lovers.'"

National Catholic Reporter, April 29, 2014:

Francis's close advisor in C9 papal inner circle Cardinal "Errazuriz [and his]... successor... [Cardinal] Ezzati" "Chilean cardinals close to pope stained by abuse cover-ups" of priest sex abuser of Juan Carlos Cruz.

The Remnant, September 12, 2017:

Francis's confidant Cardinal Francesco Coccopalmerio's Secretary has homosexual orgy in Vatican:

"Secretary to the powerful Cardinal Francesco 'Positive Realities of Homosexuals'... [Coccopalmerio's Secretary] Capozzi was arrested for hosting a raucous drug fueled homosexual orgy."

BBC, August 29, 2010 & LifeSiteNews, September 16, 2017:

Francis collaborator invited by Pope to be number two representative in family synod "Belgian Cardinal Danneels condoned sex-abuse silence."

The Week, January 3, 2017:

"Pope Francis and his cardinal allies... known to interfere... on abuse cases... Consider case of [serial sex-abuser] Fr. Mauro Inzoli... Francis returned him to the priestly state."

Vebuumdei.blogspot, June 23, 2014 & Catholic Monitor, April 18, 2017:

Francis strolled hand in hand down the street with gay activist Fr. Luigi Ciotti at a anti-gangster event.

Chiesa, December 16, 2016:

Vatican expert Sandro Magister said Francis has a "number of homosexual priests in the inner circle of his closest collaborators and confidants."

Caucus99percent.com, 02/02/2018:

"Pope Francis' continuous aiding and abetting of sexual predators and his officials who protect them."

"Although he was personally informed of the accusations against them, Pope Francis protected these sexual predators: Fr. Mauro Inzoli (the pope later defrocked Inzoli but he is still a free man) Luis Fernando Figari, Archbishop Anthony Apuron, Auxiliary Bishop Gabino Miranda Melgarejo, Fr. Don Corradi and Archbishop Josef Wesolowski."

"After Pope Francis did nothing to stop Corradi, the priest and four others were arrested in November 2016 and charged with raping and molesting at least 22 children. More reports poured in and 'it's now thought that as many as 60 children fell victim to abuse.'"

"Wesolowski was put under Vatican house arrest 14 months after the pope judged him to be guilty only after 'there was a serious risk that [he] would be arrested on Italian territory at the request of the Dominican Republic authorities and then extradited,' as reported by Corriere della Sera. The archbishop was found with more than 100,000 computer files of child pornography, a "key ingredient" in sex trafficking. Wesolowski continued to possess child pornography even under Vatican house arrest."

"Kamil Jarzembowski, a former student at the Vatican's preseminary, wrote a letter about the sexual abuse of minors in the school and handed it directly to Pope Francis. The pope did nothing to stop it."

"Pope Francis had ordered an investigation of Honduran Bishop Juan José Pineda by an Argentine bishop who was "shocked" by "accounts of sexual abuse perpetrated against priests and seminarians …. So far the only action that has been taken has been to send Bishop Pineda to stay with Jesuits in Madrid on a short retreat," wrote veteran Vatican reporter Edward Pentin."

"Pope Francis promoted Archbishop Luis Ladaria Ferrer as prefect of the Congregation for the Doctrine of the Faith, the Vatican department that judges cases of clergy sexual abuse. While Ladaria held the second highest position in the CDF, he found Fr. Gianni Trotta guilty of sexually abusing minors in 2012 but failed to inform the Italian authorities. Trotta, already convicted of sexual violence against an 11-year-old and sentenced to eight years in prison by a civil court, is now standing trial for nine other alleged cases of sex abuse against boys that occurred in 2014. Ladaria, himself, will stand trial in April, accused by French authorities of "complicity in the alleged cover-up" of Fr. Bernard Preynat."

"A month after his election, the pope appointed a Council of Cardinals to help him govern the Church. Three of the eight initial members had protected pedophile priests: George Pell, Francisco Javier Errázuriz Ossa, and Oscar Rodriguez Maradiaga who he named as head of the council."
Pray an Our Father now for reparation for the sins committed because of Francis's Amoris Laetitia.