Can we Defeat the coming RINO/Demo Team Plans that could Kill the 2022 Red Wave against the "Unprecedentedly Incompetent" & Tyrannical Biden Regime?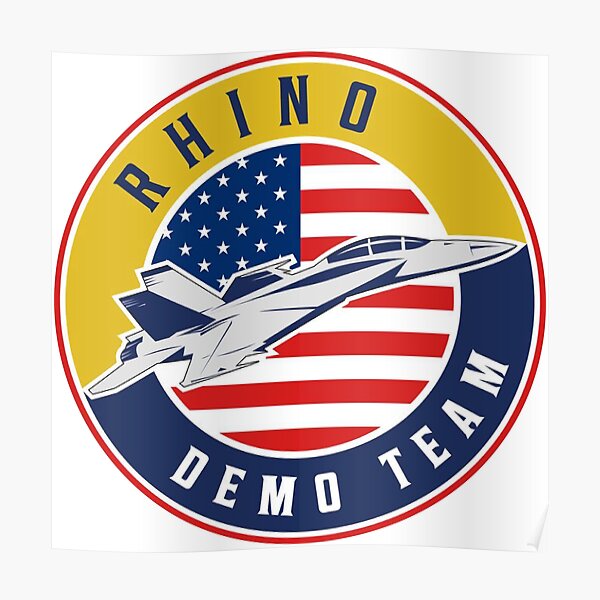 All I'm saying is that we need to temper our enthusiasm with some realism. Our adversaries have beaten us before, they have no scruples, they hold most of the seats of federal power, they are backed by Big Tech and Big Media, and they now have $trillions in new spending power to serve their ends. We must not get complacent about 2022, and we must not assume our enemies are going to do the same as they did in 2020. We must prepare for the worst, pray for the best and keep our eyes on the ball. - Constitutional lawyer Scott Lively
Scholar and financier Conrad Black is giddy in predicting the likely return of Donald Trump riding the new red wave:
The American political establishment appears to be sleepwalking toward the still almost unbelievable likelihood of the return to the presidency of Donald Trump.
One of the most implacably anti-Trump journalists in Washington, RealClearPolitics' A.B. Stoddard, wrote in RCP on Nov. 22 that the Democrats were likely to "blow up," be badly defeated in the mid-terms, and were underdogs in 2024, where their most likely opponent is President Trump.
She didn't connect the last two dots, but someone so antagonistic to Trump cannot be contemplating the future she envisioned without a sense of revulsion, if not terror.
What seems to be happening is one of the great political ironies of living memory. Trump, the unlikeliest major-party presidential candidate in history, was practically the only notable person who saw the depths of the unhappiness of half of America in 2016...
... The new [Joe Biden] administration has been unprecedentedly incompetent even to those of us who feared the worst—millions of illegal migrants, sky-rocketing crime, inflation, and deficits, a very unresponsive president reduced to insipid pleadings to China and OPEC, a completely unfeasible vice president, a shambles in COVID policy, and in Afghanistan the worst and most humiliating fiasco in the history of the U.S. armed forces since General Hull surrendered Detroit to the Canadians and British in 1812.
Sophisticated military hardware worth $85 billion was abandoned to the incoming Taliban terrorist-tainted government. The response of the Democrats and their media allies to this shambles is to construe every disagreement as racist, as in their disgraceful misrepresentation, from Biden down, to acquitted Wisconsin murder defendant Kyle Rittenhouse as a white supremacist vigilante.
In over-reacting to Trump, a successful president, the Trump-haters largely delivered the great Democratic Party to a riffraff of socialists and are tied to a ludicrously inept regime that has little chance of avoiding Donald Trump's electoral revenge: himself back again or a candidate he supports.
The long era of complacent bipartisanship that Trump assailed in 2016 now seems likely to perish in 2024. We are in the midst of a unique interlude in American history as the Trump-haters await the consequences of their actions with mounting consternation. [https://www.theepochtimes.com/mkt_morningbrief/trump-haters-may-have-revived-trumps-presidential-hopes_4118866.html?utm_source=Morningbrief&utm_medium=email&utm_campaign=mb-2021-11-23&mktids=707ec5220f790124dd485b7cb127c6fb&est=dug8w4GxKh%2FXprTrLzb1vY9ESC%2FGT%2F%2Bg8n89PKvU1cVwUQ2stsckyRFUJHyX]

But, the warning signs are already coming of a RINO betrayal that could kill the 2022 red wave against the "unprecedentedly incompetent" and tyrannical Joe Biden regime. It is already happening in Virginia according to journalist Pedro Gonzalez:
A lot of good people are rooting for Governor-elect Glenn Youngkin to save Virginia. Although he initially did not campaign as a populist, Youngkin tapped into popular anger against irresponsible school boards pushing radical race and gender ideologies. His victory is seen as an affirmation of the potency of culture war issues. But there are warning signs ahead.
Just days after victory over Democrat Terry McAuliffe, Youngkin announced Heritage Foundation president Kay James as the co-chairman of his gubernatorial transition team.
Heritage embodies everything about the establishment that populists oppose. It is the premier organ of the conservative consensus that has conserved nothing but its own sinecures. Hiring James and others who don't share the concerns of the voters who put Youngkin in power does not bode well.
For example, amid the 2020 riots, James affirmed rather than denounced the central thesis of critical race theory, the idea that America is a racist country. "The senseless and completely unjustified killing of George Floyd—an unarmed black man—by a white police officer in Minneapolis . . . should shock the conscience of America," James wrote. She called racism America's "fatal wound" and asked, as cities and livelihoods burned, "How many times will protests have to occur?"
Fox News' Tucker Carlson heard James say the quiet part aloud: "The message from our leaders on the right, as on the left," Tucker said, "was unambiguous: Don't complain. You deserve what's happening to you."
An important aspect of the populist mandate given to Youngkin by Virginians is a rejection of the "woke" narrative on race that James accepts. So it is troubling that Youngkin has chosen her to be on his team, particularly because she'll be involved in other personnel decisions. Personnel, after all, is policy. [https://www.chroniclesmagazine.org/blog/warning-signs-for-virginia-populists/]

Furthermore, constitutional lawyer Scott Lively explains that the Democrats and their ally the RINOs most certainly have plans to kill the 2022 red wave:
So if you're on the New World Order steering committee for US strategic planning, and you see this red tsunami starting to build offshore, are you going to just sit back and let it happen? No, you're not. Are you going to trust that your 2020 election fraud plan will be just as effective as last time, despite the entire MAGA movement swarming around like angry hornets eager to expose all your cheating minions on hidden cameras? No, you're not. (You're still going to cheat, but a lot more carefully, and with lower expectations).
So what are you going to do to kill the red wave if you can't count as much on cheating as in 2020? You're going to have to BUY OFF off the voters like CA Governor Gavin Newsom just did with Covid Cash to survive the recall.
I believe the Newsom strategy was the dress rehearsal for 2022 in the same way that
Charlottesville
was the dress rehearsal for Jan 6th.
Looming above all of this is the "Great Reset," which logically implies a great collapse will happen first. Yes, we've had some set-backs, but nothing on the order necessary to justify a "great reset" in the minds of the people who will have to accept it (instead of rising up in massive civil unrest).
So, again, if you're the elites are you going to wait until the red wave of the 2022 elections to crash the world economy? No, you're going to crash it big-time this winter, perhaps embellish it with some false-flag domestic terrorism you can blame on the MAGA movement (and/or school-board challenging Moms), and then come riding to the rescue in the springtime on your white horse with big bags of money to bail out all the voters (except the unvaccinated, of course).
But where are you going to get all that money? You're going to ask Gavin's most trusted advisor, his Aunt Nancy, who just happens to have gotten her hands on a huge mountain of cash with the help of 13 Bush/Romney-owned RINOs in the House of Representatives.
Will the people allow themselves to be bought off? That's the only wild card in this whole scenario, and is the reason I began this article with a discussion about the power of propaganda.
No, the hard-core MAGA troops are not going to be bought off, and that includes the unvaccinated who have proven they are willing to suffer hardship for the sake of their principles.
But the less awakened, newly minted populists now chanting "Let's Go Brandon" because they're angry about gas prices or foreign policy are probably up for grabs – especially if a part of the Great Collapse/Great Reset package includes a big change for the better in the White House.
What if Biden "
strokes out
," Harris appoints Obama as VP before resigning, and John Roberts' SCOTUS allows it on whatever legal theory they can get away with? Or Harris stays, fades back, and lets a better-liked surprise VP take the lead on the reset (Manchin?, Oprah?, Michael Jordan?) There are various scenarios that could occur, but if any new person or team in the White House was seen by the swing voters as a positive step for the country – and that person or team also happened to be the one(s) passing out cash to rescue everyone harmed by the "Biden debacle," the red wave could turn out to be a lot smaller than people are predicting.
Yes, they're going to cheat. Yes, they're going to buy votes with the "infrastructure" slush fund. Maybe they're going to totally crash the global economy this winter and follow up with a rescue plan in the spring. Maybe the White House will change hands in a way we've never seen before.
All I'm saying is that we need to temper our enthusiasm with some realism. Our adversaries have beaten us before, they have no scruples, they hold most of the seats of federal power, they are backed by Big Tech and Big Media, and they now have $trillions in new spending power to serve their ends. We must not get complacent about 2022, and we must not assume our enemies are going to do the same as they did in 2020. We must prepare for the worst, pray for the best and keep our eyes on the ball. [
Scott Lively's Mission Dispatch, November 21, 2021,
Observations and Action on Current Events, History and Theology.
Subscribe

HERE]
Pray an Our Father now for reparation for the sins committed because of Francis's Amoris Laetitia.