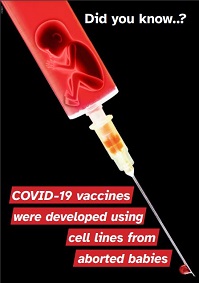 The Epoch Times reported that "Misinformation About Kyle Rittenhouse Case Floods Social Media, TV Networks":
Kyle Rittenhouse shot three black men. Kyle Rittenhouse traveled across state lines with a gun. Kyle Rittenhouse had an AK-47.
These are three examples of false information being spread about Rittenhouse, whose trial ended last week with his acquittal.
Prominent influencers, including lawmakers and reporters, are sources of some of the misinformation—possibly disinformation—leaving experts troubled.
On CBS' "Face the Nation" on Sunday, reporter Mark Strassman falsely said Rittenhouse "drove in from Illinois armed for battle." On CNN's "Cuomo Prime Time" on Friday, Harvard University professor Cornell William Brooks falsely said Rittenhouse was carrying an AK-47. The Independent falsely reported late last week that Rittenhouse shot three black men.
Rittenhouse, 17 years old at the time, shot three men, two fatally, with an AR-15 in Kenosha, Wisconsin, on Aug. 25, 2020. All were white, as is Rittenhouse. The gun was bought by a friend and was picked up by the teenager, who resided in Illinois, from a home in Kenosha.
Rittenhouse claimed self-defense and the jury agreed, clearing him of all charges after video footage and witness testimony during the trial showed he was attacked by all of the men he shot.
"As soon as the Rittenhouse situation happened in Kenosha, the establishment media immediately created a narrative that would work with their particular, preferred narrative. As we now know, that led to a good many mischaracterizations and errors at that time," Jeffrey McCall, a communications professor at DePauw University, told The Epoch Times in an email.
"By now, those media outlets are so committed to that narrative that they can't drag themselves to correct previous errors or provide accurate details today. This not only reflects that some media outlets work with predetermined, ideological narratives, but that they are also too lazy to report facts as provided in the actual trial," he added. [https://www.theepochtimes.com/mkt_morningbrief/misinformation-about-kyle-rittenhouse-case-floods-social-media-tv-networks_4116349.html?utm_source=Morningbrief&utm_medium=email&utm_campaign=mb-2021-11-22&mktids=bfca7b0aafda9840ea224be90dc9ebea&est=s01%2BzpUVJx0UZiOgRP3WIKSujGckad%2FLcbMv7JHmess2lPKtdDCkv%2BH0ZrV1]
Next, this is what the inventor of mRNA vaccines, Robert W. Malone MD himself, reported about the vaccines:
"We conclude that the mRNA vacs dramatically increase inflammation on the endothelium and T cell infiltration of cardiac muscle and may account for the observations of increased thrombosis, cardiomyopathy, and other vascular events following vaccination." [https://mobile.twitter.com/RWMaloneMD/status/1462194727407730693]
Here is what the media is giving misinformation about on vaccines:
Here is what r
enowned statistician Dr. William Briggs, who is a consultant and adjunct Professor of Statistics at Cornell University with specialties in medicine and philosophy of science, reported on "making vaccines mandatory":
There has been no real-world evidence yet that warrants making vaccines mandatory.
WANT MORE PROOF?
Our friend Eugyppius discusses the real effects of the virus, including another Lancet paper "Effectiveness of Covid-19 Vaccination Against Risk of Symptomatic Infection, Hospitalization, and Death Up to 9 Months: A Swedish Total-Population Cohort Study".
Here's the main story:
Not only does the vax efficacy decrease over time, as predicted, but it appears to cause harm. As is not unexpected. It is designed to cause harm, as all vaccines are. The hope was the harm would be short lasting. This does not seem to be so.
Go to his place to read the full breakdown. [https://wmbriggs.com/post/37960/]
Moreover,
Dr. Briggs
reported on vaxxing children that "the evidence suggests the opposite: do not vax children
en masse
":
Let's look at Berenson's plot reimagined, but we'll use all the data and present each age and vax bucket. Since having all in one plot would be too busy, I produce separate ones for each age bucket. The y-axis is in "scientific notation", wherein e.g. "2e+07" = 20,000,000 (7 zeros), and "6e-05" = 0.00006 (5 decimal points), etc. Note carefully the range changes for each plot.
I think putting rates in terms of 100,000, as both Berenson and ONS did, can be misleading, so I show the actual rates.
Well, you can see it. The older unvaxxed have higher attributed all cause death rates than the two-shot vaxxed now. Except in the young, where the two-shot vaxxed are worse off. Before we discuss why, here are the populations of each group by age.
Well, it's plain. The unvaxxed have lower death rates than the two-shot vaxxed. The two-shot vaxxed are in as bad a shape as those with just one shot after three weeks. Bad news...
... This is an absolute confirmation the young should not be blanket vaxxed.
What's weird is that green line, the early one-shotters, is best (the big jump at the end is due to a small sample size). This is a result of mixing the young, who are in no appreciable danger of Covid, with the relatively older, who have more risk. Careful, now. The people in the denominator, if they don't get the second shot within 21 days, move into the denominator of the blue line.
That means the first shot, even in the young, provides some benefit, but then, after three weeks, things move very quickly south.
Again, there is no evidence here in favor of vaxxing the young indiscriminately (there is always a case for vaxxing kids with certain comorbidities). Indeed, the evidence suggests the opposite: do not vax children en masse.
This is the official data. Surely England's Experts can read it as well as we can, or better.
[https://wmbriggs.com/post/38161/]
Pray an Our Father now for reparation for the sins committed because of Francis's Amoris Laetitia.