Trudeau is a promoter of the Pedophile Agenda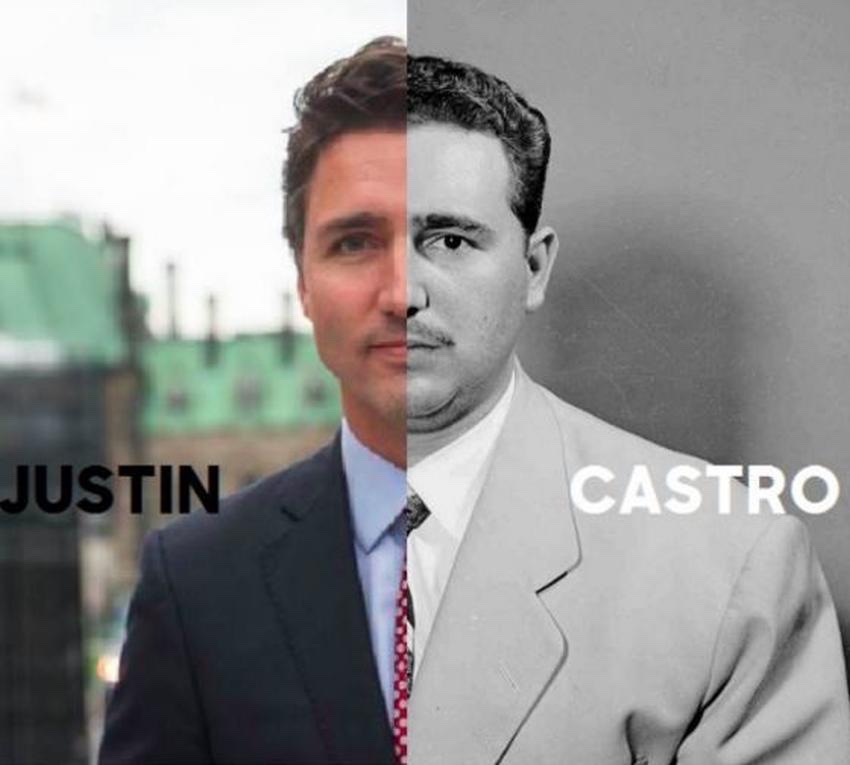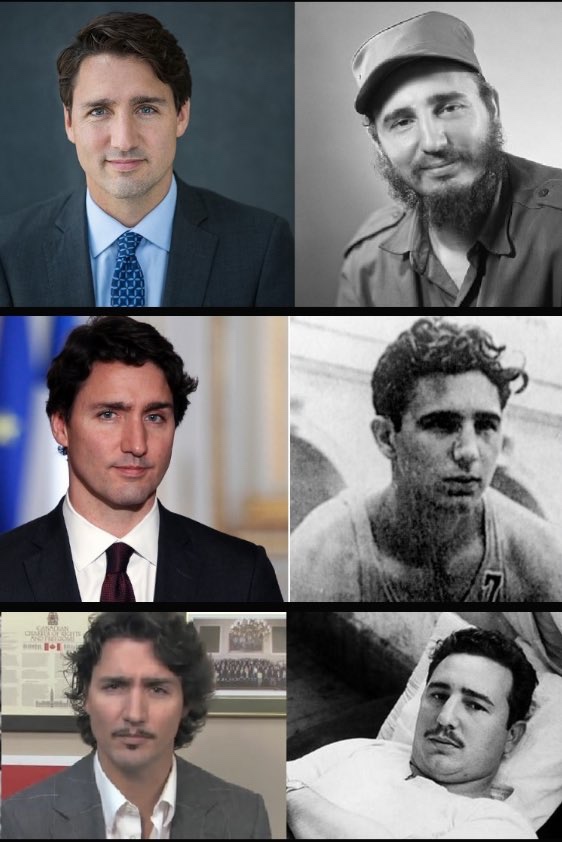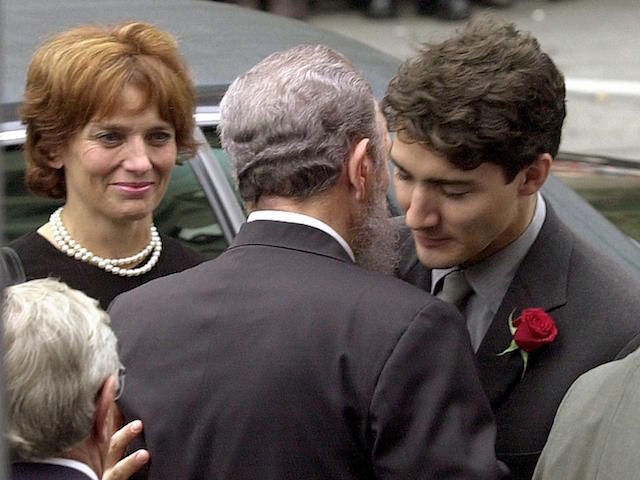 UPDATE: I mean… WOW. Señor Castreau y su Papí.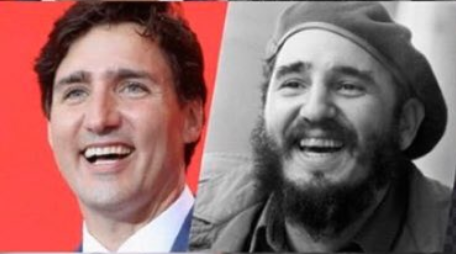 [https://www.barnhardt.biz/2022/01/31/yes-justin-trudeau-is-seriously-fidel-castros-son-this-isnt-a-joke-canada-is-literally-conquered-and-under-a-dictatorship-of-fidel-castros-son-who-is-a-murderous-communi/]
The Canadian CAP website in 2019 said that apparently Justin Trudeau has a pedophilia and bestiality agenda in the post "Justin Trudeau's OBSESSION with LGBT, And Other Sexual Fixations":
Does Canada have a prime minister with "sex on the brain?" CAP believe so–emphatically. Since taking office in 2015, the Trudeau government has focused an INORDINATE amount of energy into issues of a sexual nature.
Liberal government reach into the private, family and sexual lives of Canadians is unprecedented. Too bad the general public lack an awareness of the situation. As with other elements of the globalist conquest to re-define Canadian identity for all-time, media REFUSE to put together and reveal the BIG picture of the sexual policy obsessions of Justin's Liberal government.
What is it about homosexuality which has kept Justin Trudeau fixated on the topic for his entire four-year term as prime minister? Truly, he behaves like a MAN POSSESSED. Pride Parades, Transgenderism, Gay Rights–you name an element of the LGBT movement, and Justin is there with PINK BELLS ON.
In 2016, PM Trudeau made a critical change to a piece of government legislation. Was this a matter of the safety and security of Canadians as it relates to terrorism, refugee fraud or illegal immigration? Nope–the issue was anal sex. Trudeau felt it essential to LOWER the minimum age for this practice from 18 To 16. Quite the critical social issue, eh?
While on the topic of the macabre, we move to the tender world of sex with animals. In 2016, the Supreme Court of Canada made a decision fundamental to the well-being of ALL Canadians. In their infinite wisdom, they decreed that bestiality is only illegal if it involves(gasp) penetration.
In 2017, Conservative MP Michelle Rempel introduced a bill that sought to broaden the definition of bestiality to include "ANY contact by a person, for a sexual purpose, with an animal." Most Conservative MPs and Liberal MPs, including Prime Minister Justin Trudeau, voted AGAINST IT and the bill was defeated. [https://capforcanada.com/justin-trudeaus-obsession-with-lgbt-and-other-sexual-fixations-2/]

Is Trudeau a dictator?
Scholar William Briggs defines terms and says the answer is "yes":
There was some patching since then, here and there. As in Canada turning into a dictatorship.
Who saw the nicest people on earth opting for an actual real-life bona fide genuine honest-to-God dictatorship? The Conservatives offered an act to consider a plan to, someday, not today, end the unnecessary mandates. It was voted down. Because Science. There will be no end to the "crisis." Not in Canada.
The word is dictatorship. Not used in some hyperbolic ridiculous emotional propagandist NPR sense. It is the technical name for the form of government when one man rules by fiat.
The premiers of the western provinces (and Quebec, remembering the bad old days) said to Trudeau, "Please don't do this to us." The arch glory holer Theresa Tam is for backing down and "re-examining" policies, repeating our line "it's clear now that Canada and the rest of the world will be grappling with COVID-19 for months or years to come."
Trudeau, son of Fidel, his ancestral blood calling out from his very depths, announced, "Bend over." He has—at last—become a man.
Canada will start with seizing the money, now all in computerized accounts so it's easy, from those who protest the government. Protesting the government is not what is done in a democracy. What's next? Will we see Mounties riding down the unvaccinated, forcibly injecting them? [https://wmbriggs.com/post/39099/]
The New York Post reported "Canada PM Justin Trudeau slammed for invoking emergency powers to stop protests":
"I was very clear with the prime minister that the federal emergency act must not apply in Quebec. I think we don't need it. I think that at this moment it would not help the social climate," Legault told reporters, according to Reuters.
"There's a lot of pressure right now and I think we have to be careful. So it's about time we put all Quebecers together. But I can understand that enough is enough in Ottawa. You can protest but you cannot do what they are doing since two weeks," he said.
In Manitoba, Premier Heather Stefanson said she believed that "the sweeping effects and signals associated with the never-before-used Emergencies Act are not constructive here in Manitoba, where caution must be taken against overreach and unintended negative consequences. [https://nypost.com/2022/02/15/canada-pm-justin-trudeau-slammed-for-invoking-emergency-powers/]
The Epoch Times revealed "The premiers of Alberta, Saskatchewan, Manitoba, and Quebec stated that they don't support the prime minister's use of the act." [https://www.theepochtimes.com/canadian-government-declares-state-of-emergency-over-protests-against-covid-19-mandates_4277273.html?utm_source=Morningbrief&utm_campaign=mb-2022-02-15&utm_medium=email&est=3LQ4RZDQTY3Ul%2BxIKvlG4e6pKXkW9jLWEyZ19spRNjms8x9yRxiL4YWNWEYX]
Most people know of the Tiananmen Square tank and the lone man moment when workers in the millions joined student demonstrations in Beijing's Tiananmen Square, but most have never heard of the Chinese 2011 trucker protest. Both were eventually suppressed by the Chinese totalitarian regime:
It appears that Trudeau has met his Tiananmen Square moment and has become the Canadian Fidel Castro of a totalitarian-like regime.