The Royal Family Biden Fartgate Controversy: Did "Someone sa[y] AOC's against 'Cow Farts'... Biden thought they said 'Fart.' The Rest is History"? & other Fartgate & AOC Climate Change Quote Controversies
On Twitter, #Fartgate is the newest Joe Biden controversy. Here are some "humiliat[ing] examples:
Fartgate
Fartgate - Joe Biden Humiliated In Front Of Royal Family Member Duchess Camilla
Nobody wants to sit next to farting Joe.
#FartGate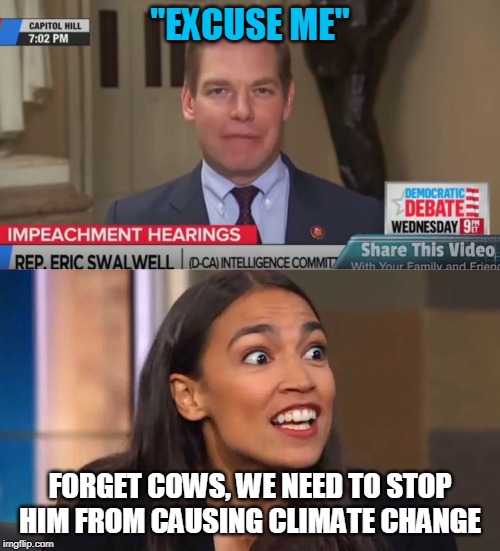 One rumor has it that "Someone said AOC's against 'cow farts'... Joe Biden thought they said 'fart.' The rest is history."
Today, Newsblock reported on "fartgate":

Boris Johnson may have said hello Joe Biden like "a great breath of fresh air" – but it looks like events al policeman26 Glasgow climate conference may have given the Duchess of Cornwall, at some level, reasons for disagreement.
The president of the United States met Camilla and various other members of the royal family during a reception at the Kelvingrove Art Gallery on the occasion of the opening night of the summit, attended by world leaders...
... another report that claimed Mr. Biden's label, any such image that evoked a touch of romance was definitely absent.
While speaking with Mr. Biden on Monday night, it was claimed that Camilla was surprised to hear the President of the United States break the wind, in a broadcast audible enough to make the Duchess blush.
"It was long and loud and impossible to ignore," the Post on Sunday quoted a source as saying. "Camilla hasn't stopped talking about it."
Clarence House declined to comment when he was approached by The independent.
The alleged flatulence – whose unverified claim quickly started trending on Twitter, where it was dubbed "fartgate" – came hours after Mr. Biden tried to get the United States out of the shadow of the Trump administration. [https://news-block.com/shocked-camilla-has-not-stopped-talking-to-hear-joe-biden-break-the-wind-at-cop26-in-glasgow/]
So far neither the British Royal Family nor the White House are denying that Fartgate the "President of the United States break[ing] the wind" in front of the royal family happened or not.

There was another Fartgate controversy in 2019 which was reported by CNBC involving Alexandria Ocasio-Cortez's important message that cow farts threaten to destroy the world as we known it:
The "Green New Deal," unveiled Thursday, sets sky-high goals to cut greenhouse gases to nearly zilch — but it's not committed to getting rid of "farting cows" just yet.
That's according to an initial outline of the ambitious new resolution put forward by freshman Rep. Alexandria Ocasio-Cortez [AOC]...
... At the time this story was published, the FAQ page with the phrase "farting cows" appeared to have been removed from Ocasio-Cortez's website. Fox News' John Roberts reported that the language was tweaked to "emissions from cows" in an update, which also appears to have been deleted.
John Roberts' tweet: latest version of FAQ's on her blog has removed the "f" word in favor of "emissions from cows" Holy cow. [https://www.cnbc.com/2019/02/07/alexandria-ocasio-cortezs-green-new-deal-keeps-farting-cows-for-now.html]
If the above doesn't explain to you the need to reduce cow emissions so the world doesn't end then read the following AOC quote which will explain how her climate change brain works:
[https://www.snopes.com/fact-check/radio-interview-ocasio-cortez/]

Pray an Our Father now for reparation for the sins committed because of Francis's Amoris Laetitia.