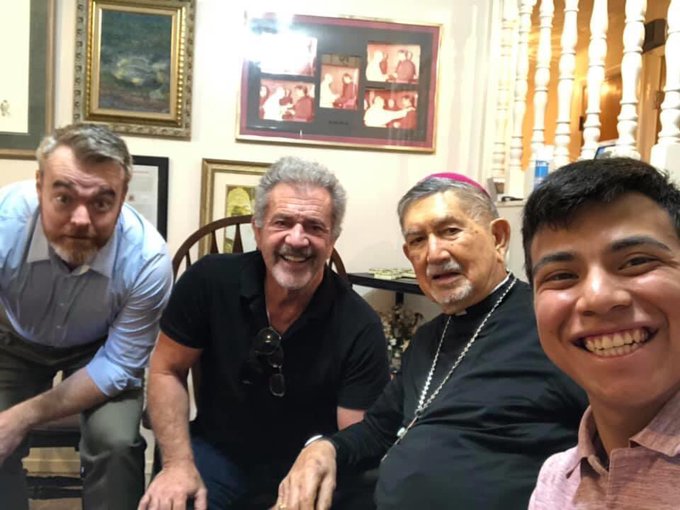 The Passion of the Christ movie director Mel Gibson visits with Bishop Rene Gracida on June 24th
Our beloved Bishop Rene Gracida's hip surgery went very well. The Diocese of Corpus Christi's Communication Department should have an official announcement in the diocese website soon. The Catholic Monitor wants to thank everyone for their prayers.
Please pray an Our Father in thanksgiving that the surgery went very well and for Bishop Gracida to have a speedy recovery.
The publisher of the Catholic Monitor will pray a rosary for these intentions later today.
Pray an Our Father now for the restoration of the Mass and the Church as well as for the Triumph of the Kingdom of the Sacred Heart of Jesus and the Immaculate Heart of Mary.