Gen. Michael Flynn: 1 Rule the House Just Adopted Will Expose FBI, DOJ Attacks on American Citizens... give us one more opportunity to restore much of our constitutional republic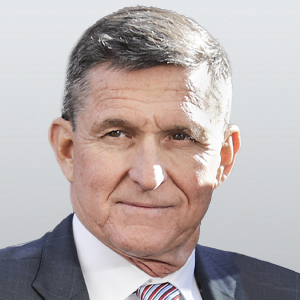 MICHAEL FLYNN
1 Rule the House Just Adopted Will Expose FBI, DOJ Attacks on American Citizens
The talking heads repeatedly misrepresented that heroic battle as a personality conflict, or a fight for certain members to be appointed to certain committees.
However, it was that very resistance offered by members of the House Freedom Caucus that led to the adoption of a vitally important House rule that could give us one more opportunity to restore much of our constitutional republic.
That one rule alone, which Speaker McCarthy now supports, could lead to the exposure of the long train of abuses that have been visited on Americans by a politicized FBI, Justice Department and the larger security state.
The new House rules, adopted yesterday, provide for consideration of "a resolution establishing a Select Subcommittee on the Weaponization of the Federal Government as a select investigative subcommittee of the Committee on the Judiciary." Let's call it the Weaponization Subcommittee.
For the past six months, the organization I have the privilege to head, America's Future, has been conducting an examination of how two components of the federal government have been weaponized against the American people. The results have been published in a series of 18 reports called "Unequal Justice Under Law," which have focused on the FBI and the DOJ.
[https://www.theepochtimes.com/mkt_app/1-rule-house-just-adopted-set-to-expose-fbi-doj-attacks-on-american-citizens_4978518.html?utm_source=Morningbrief&src_src=Morningbrief&utm_campaign=mb-2023-01-12&src_cmp=mb-2023-01-12&utm_medium=email&est=O13UxK%2BKmLD9IJfOW9CvKmOYdcJNJdoM0ArWiDR4dbkfCnSBoSFX54PqyZQQ]