"Help Canadians Depose The Hitler Justin Trudeau": Canada-Wide Walk-Out | Make this go viral. Share it on ...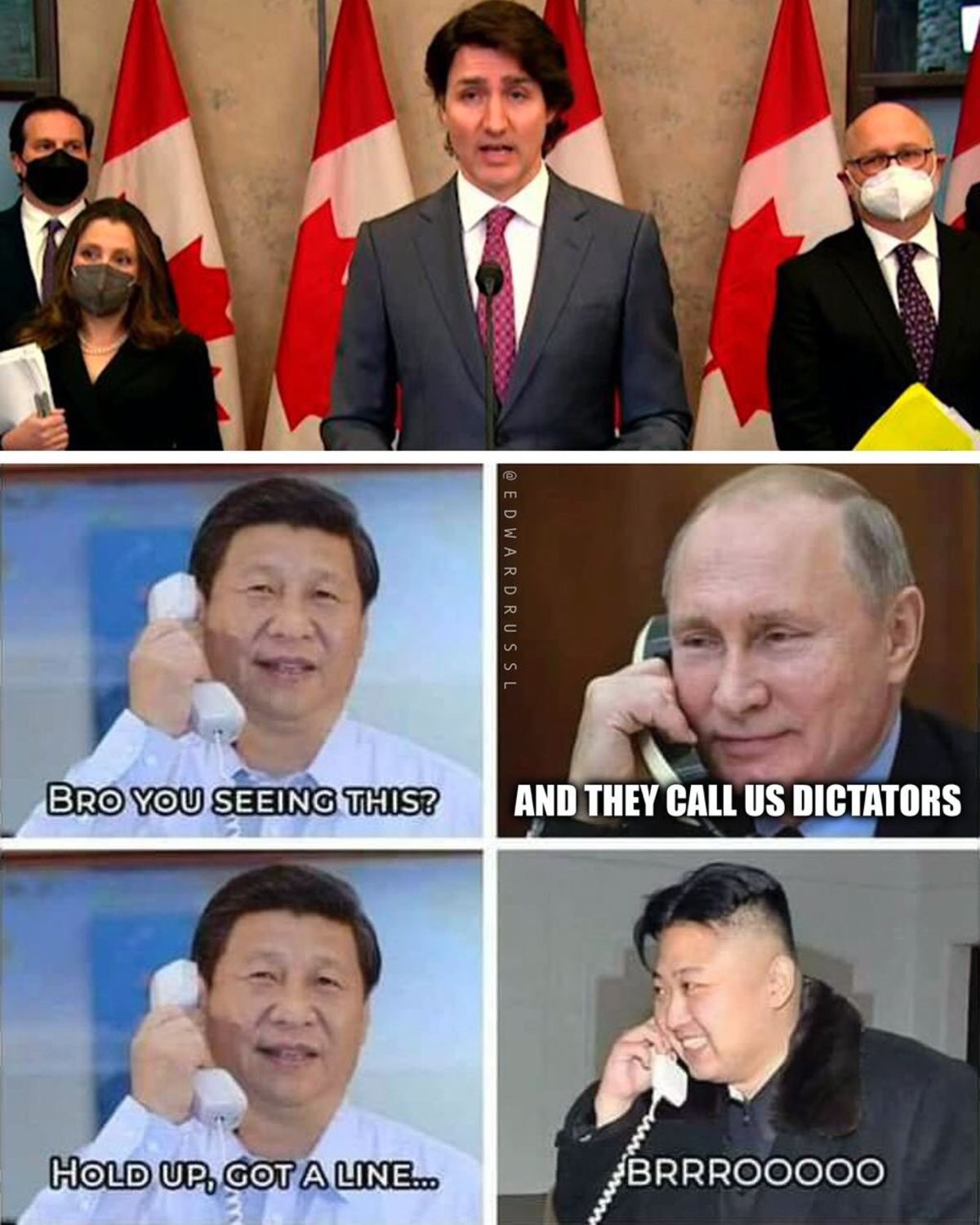 Speaking at a press conference at the Lord Elgin Hotel in downtown Ottawa on Feb. 19, retired Canadian military officer Tom Marazzo said many truckers feel that the best course of action for them and their families is to withdraw in order to avoid further harm.
"As a movement, we have chosen to peacefully withdraw from the streets of Ottawa. There is nothing to be gained by being brutalized by police," Marazzo said...
... "It's a dark day in our history," Marazzo said. "Never in life would I believe anyone if they told me that our prime minister would refuse dialogue and choose violence against peaceful protesters."
Prime Minister Justin Trudeau has continued to refuse to meet with the organizers of the trucker convoy, which arrived in Ottawa on Jan. 28 and 29. - The Epoch Times [Not Going to Be a 'Punching Bag' for the Police: Freedom Convoy Spokesman Announces Peaceful Withdrawal From Ottawa]
Constitutional lawyer Scott Lively is asking for everyone to "
Help Canadians Depose The Hitler Justin Trudeau":
Note from Scott:
I received a link to this short but powerful call-to-action video from my Canadian friend Kevin Abrams late last night and it had just over 100K views. At 5am this morning it had 210K. I urge everyone receiving this email to view the video and blast it to your own lists, and to any individual Canadians you know. I further encourage you to read this article from December 12, 2014 warning
Why Canada Will Become a Dictatorship Under Trudeau
. I further invite you to join me in prayer for the Canadian freedom fighters. The sudden surprising and peaceful uprising of the famously laid back Canadian people, many of them openly citing their Christian faith as their motive, looks to me like the beginning of a righteous revolution that could end the global tyranny of the elites. I will do everything I can to support it. [
Scott Lively's Mission Dispatch, February 21, 2022,
Observations and Action on Current Events, History and Theology...
Pray for the Canada and the Freedom Convoy.
Pray an Our Father now for reparation for the sins committed because of Francis's Amoris Laetitia.