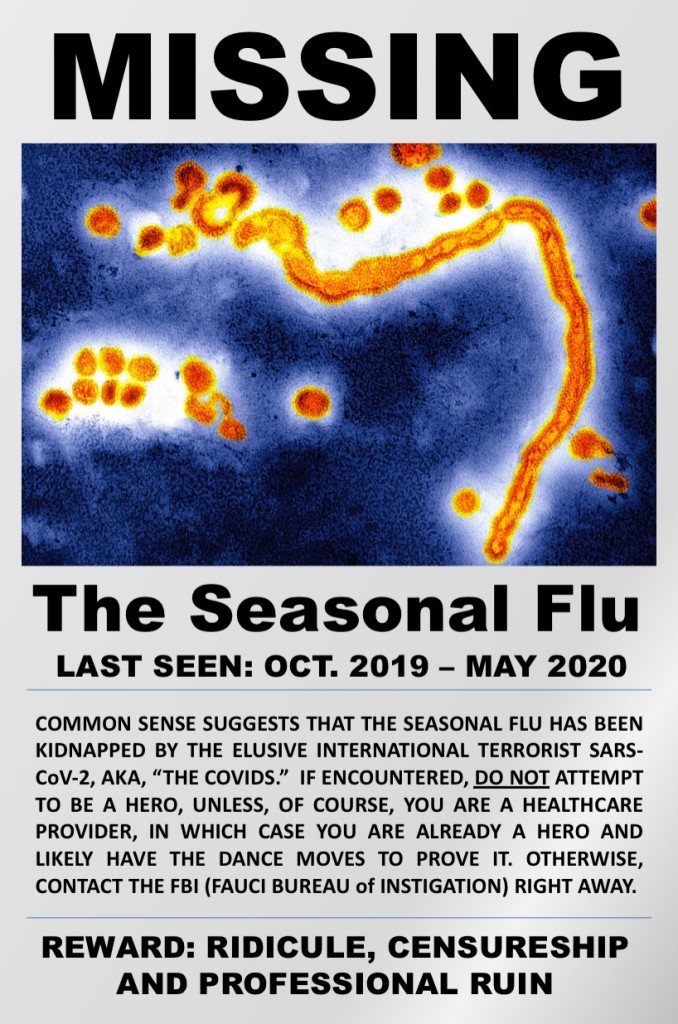 Aka Catholic asked where is the "MISSING: The seasonal flu"?:
[This article was originally published at www.OperationUnmask.us]
Where did the seasonal flu go? According to the anti-science mavens of mandatory masking, the flu is being kept at bay thanks to social distancing and the widespread use of face coverings. At least, this is the answer that was recently given to me by my physician.
When I asked her why, if masking and distancing work so well, the COVIDS is still reportedly spreading like wild fire, she said it's spreading because too many people aren't following the guidelines.
When I asked the next obvious question – Why aren't these people getting the flu? – she demurred, declaring, "Studies have shown that masking works!" [https://akacatholic.com/wp-content/uploads/2021/01/MISSING-FLU-678x1024.jpg]
Pray an Our Father now for the grace to know God's Will and to do it.