@FrDEMeikle: "The Spirit of this Age... the Spirit of Francis... Cdl. Cupich presenting the 'Spirit of Francis' award to Child-Molester Cdl. McCarrick in 2016"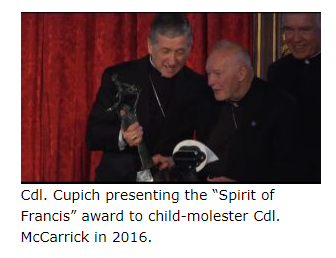 The spirit of this age... the spirit of Francis.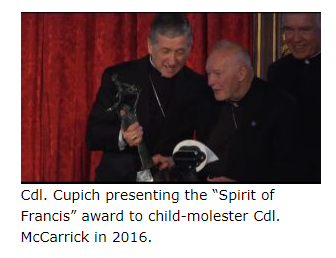 [https://twitter.com/FrDEMeikle/status/1549038708325683202]
Pray an Our Father now for reparation for the sins committed because of Francis's Amoris Laetitia.